Rip City Clothing
We are the official retail store for the Portland Trail Blazers and are located in arena and online. Not to brag or anything but our employees have some of the highest job satisifaction ratings in our industry meaning happiness drives our friendly customer service folks. We're here to help you find that perfect gift, make your own dream jersey and answer any questions you might have.
Find Us
We are located in the heart of the Rose Quarter at  1 N CENTER CT ST, PORTLAND, OR 97227.
All MAX lines make a stop within a 5 min walk of our campus.
Our main store is located near our campus box office.
Parking
Parking is free on non-game days in the Garden and Annex Garage between 11am - 4 pm Tuesday - Saturday. Our store is right next to the Garden Garage Moda Center.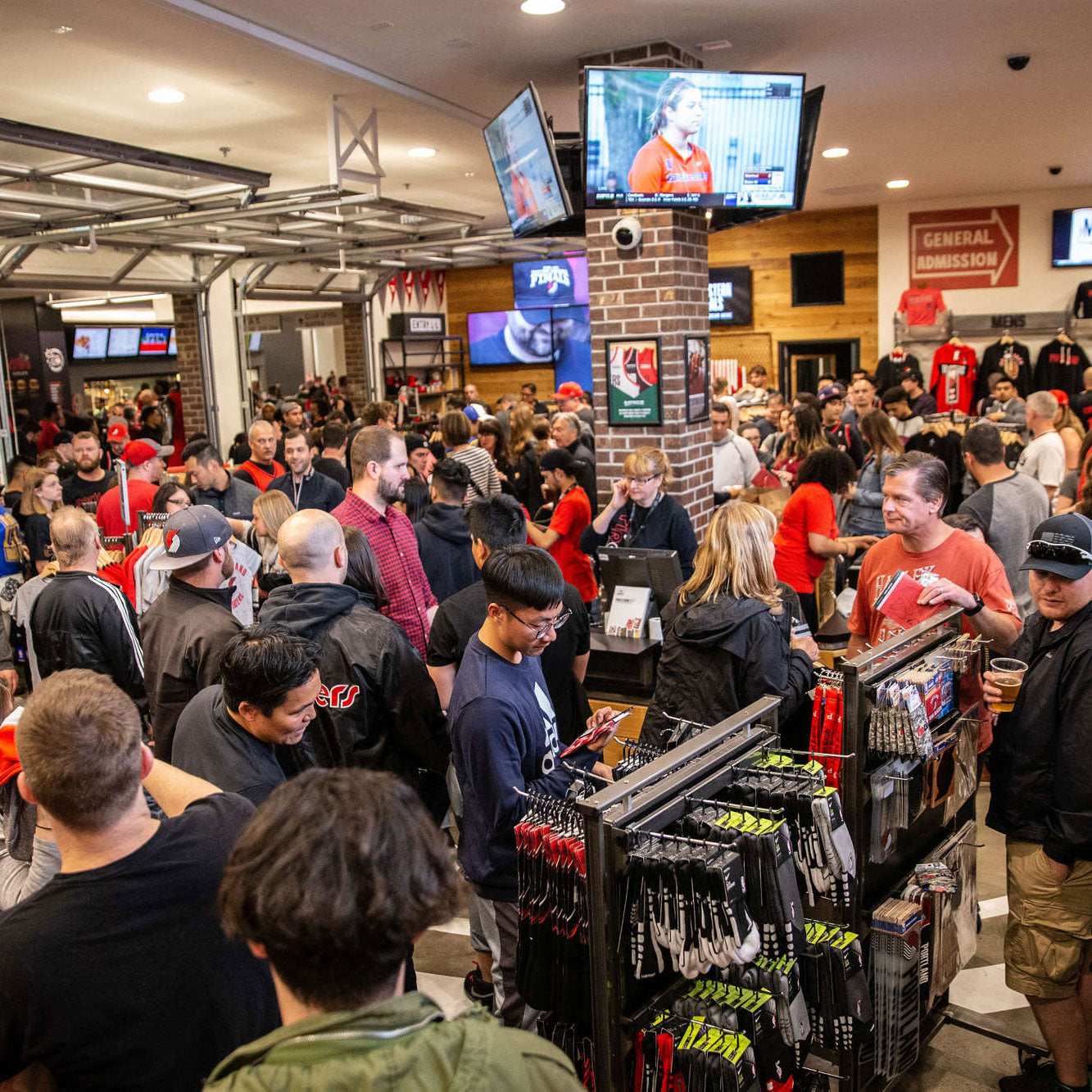 Why Shop With Us?
Purchase your gear directly from the official fan shop of the Portland Trail Blazers! We're passionate about our goal of bringing fans across the globe access to high quality Blazers apparel and accessories. Whether you visit us at the Moda Center in Portland or purchase from us online, we pride ourselves on not only carrying a large selection of officially licensed products from the premier brands, but also top-notch customer service, low impact packaging, fast shipping and hassle free return policies.
A Complete Shopping Experience
No matter where you're from, we're here to help you find exactly the fan gear you're looking for. We offer a seamless experience, including an in-store pick-up option for all online orders if you're in the Portland area. Our main store is also open to the public Tuesday through Saturday for that classic retail shopping vibe.
While at the Moda Center enjoying a Blazers game, you have up to 11 store locations to choose from.
We're in this together! We are Rip City!
30-Day Hassle Free Returns
If for any reason you are not satisfied with your purchase, you may return the item(s) in original condition for a full refund. See our Returns Policy page for more info on our return policy.
Shop WIth Confidence
You're our Number 1 priority and protecting your privacy is of the utmost importance to us. We use state-of-the-art encryption technology (SSL) to protect your credit card/personal information.
Your information is 100% safe when you shop with us. If you opt-in to our And-1 Rewards you can be alerted of private sales and new arrivals, but are free to opt-out of these messages with one click. View our privacy and security policies to find out more.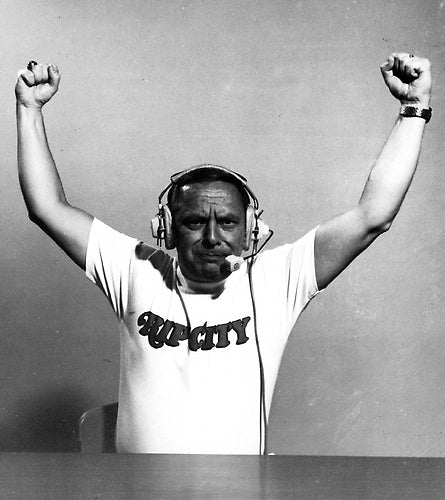 Why Is Portland Called Rip City?
Rip City has become more than a nickname, but a rallying cry for Portland. It graces the jerseys, the merchandise, and the lips of the fans. For the Trail Blazers, it has also come to signify the tie between us and our diverse Portland community.
The origin of the phrase came in the Blazers very first season in 1971. Announcer Bill Schonely shouted out, "Rip City! Alright!" during a particulary exciting play in a comeback versus the rival Los Angeles Lakers.
He has no idea why he shouted it out, but it stuck. And the rest is history.